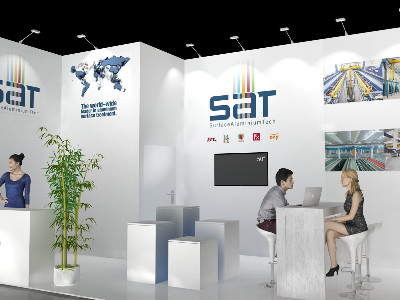 English
In SAT we are very busy with our final preparations to Veteco 2018.
From 13th to 16th November our Sales Team will fly to Madrid to attend the 16th edition of the southern Europe's benchmark event for the window, façade and solar protection industry.
With more than 1.600 exhibitors companies from over 100 Countries and 80.000 professional participants, the fair hosts the most important companies in the industry, becoming the venue of professionals such as opinion leader, distribution field proponents and final destination area expounders.
Moreover, Veteco foresees the opportunity to attend congresses, technical seminars, forums, showcases and workshops in order to be informed on trends and developments in architectural and building material sectors.
We really look forward to having you at the Expo!
Come and visit us Pavilion 10, Booth 10A21.
Español
En SAT estamos muy ocupados con nuestros preparativos finales para Veteco 2018. Desde el 13 hasta el 16 de noviembre, nuestro equipo de ventas volará a Madrid para asistir a la 16ª edición del evento de referencia del sur de Europa para la industria de ventanas, fachadas y protección solar.
Con más de 1.600 empresas expositoras de más de 100 países y 80.000 participantes profesionales, la feria alberga a las empresas más importantes de la industria, convirtiéndose en la sede de profesionales como los líderes de opinión, los defensores de los campos de distribución y los expositores del área de destino final.
Además, Veteco prevé la oportunidad de asistir a congresos, seminarios técnicos, foros, vitrinas y talleres para estar informado sobre las tendencias y desarrollos en los sectores de la arquitectura y los materiales de construcción.
¡Esperamos tenerte en la Expo!
Venga a visitarnos el pabellón 10, stand 10A21.