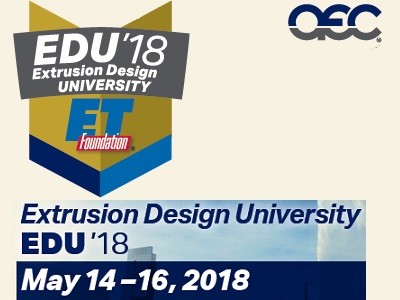 In SAT, we are ready for another challenging and stimulating event: Mr. Andrea Trevisan is almost ready to fly to Chicago, Illinois, to attend the EDU Extrusion Design University 2018 organized by AEC - Aluminium Extruders Council - from the 14th to the 16th of May.
EDU '18 is a two-day event that features educational presentations and an Expo focused on expanding aluminium extrusion knowledge.
While the General Sessions focus on the wealth of possibilities in the aluminium extrusion industry, the Expo provides an opportunity to connect with leading extrusion manufacturers and suppliers who will be showcasing their latest innovations, technologies and manufacturing capabilities.
For this reason, we will join EDU'18 also as exhibitors: meet us at Booth n. 20!
See you soon in Chicago!